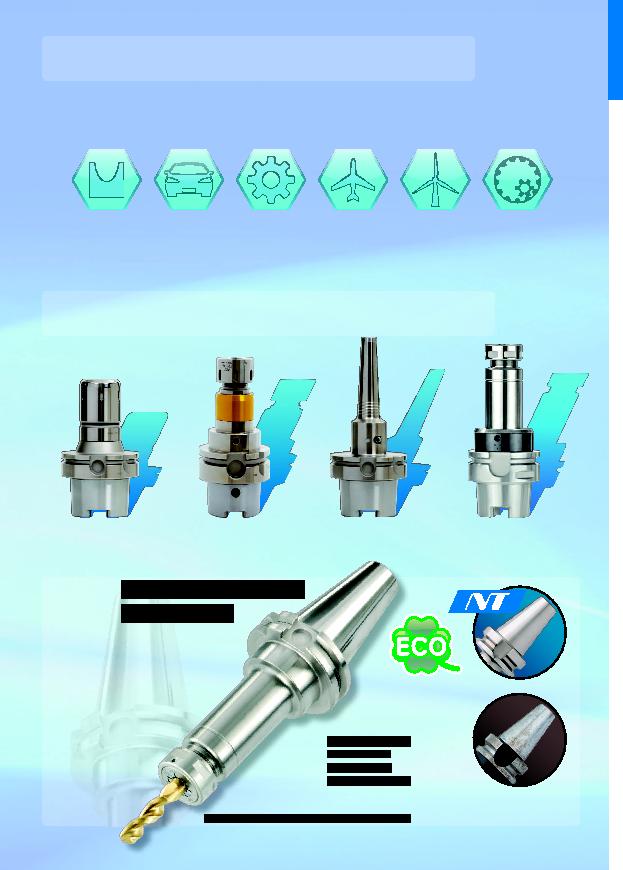 Für jede Anwendung die optimale Spannlösung
The best tooling system for all applictions
Ob für die Kleinserie, Massenproduktion, im Werkzeug- und Formenbau oder Mikro-
zerspanung, NT Tool bietet immer die optimale Spannlösung für Ihre Anwendung.
Wether for Job Shops, Mass-Production, for Die- and Mould or Micro Machining,
NT Tool off ers the best tooling system for your application.
Werkzeugbau
Automobil
Maschinenbau
Luftfahrt
Windkraft
Feinmechanik
Meilensteine innovativer Werkzeugspannsysteme
Milestones of innovative Tooling Systems
Spezieller Oberfl ächenschutz
Rustproof Tool Holders
Ausgenommen: HSK-Schäfte, Schrumpfaufnahmen · Except: HSK shanks, Shrink Fit Chucks
Special rust proofment
· Prevents rust
· Long tool life
· Spindle protection
W
ettb
e
werb
e
r
Spezieller Oberfl ächenschutz
· Verhindert Korrosion
· Lange Gebrauchsdauer
· Schont Maschinenspindel
SynchroFit
Gewindeschneidfutter
Hochleistungs
Kraftspannfutter
Rundlauf "0"
Ultimative Präzision
Dehnspannfutter
Superschlank